Our Story
The Spring Court is the first tennis shoe designed for play on clay.
Created in 1936 by Georges Grimmeisen, it's easily recognized by four distinctive ventilation holes on its midsole.

Diverted from the playing field by the excitement of the 60s, this iconic shoe has become the symbol of a renewal of urban culture.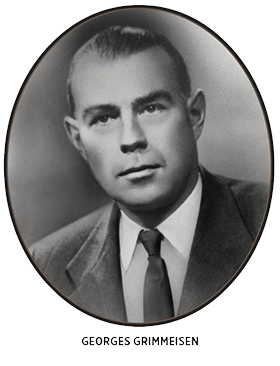 1870
A Story of Family, and of Rubber
Théodore Grimmeisen, a cooper by trade, left his native Alsace in 1870 to build a factory on the outskirts of Paris. His son showed a particular interest in rubber, and began developing prototypes here for rubber stoppers. Théodore's grandson, Georges Grimmeisen, equally intrigued by this material, created the Colibri boot in 1930, a perfectly waterproof rubber boot molded into a single piece, which was quickly copied by other brands.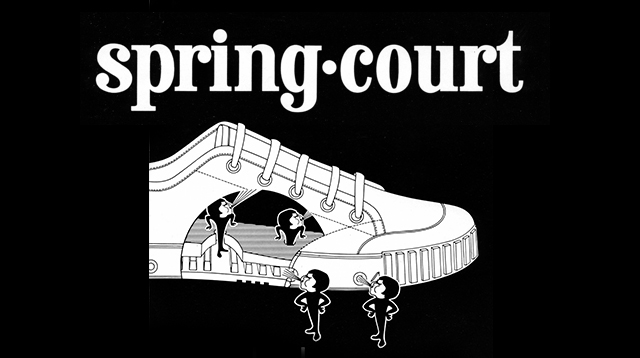 1936
The Birth of Spring Court
In 1936, Georges Grimmeisen, a tennis lover, invented the Spring Court. This revolutionary shoe was breathable, made of cotton canvas and had a vulcanized rubber sole. The tennis shoe, designed for play on clay, was quickly adopted by professional and amateur players, reigning on the tennis court until the late 70s.
Théodore Grimmeisen, Georges' son, is the current president of the company.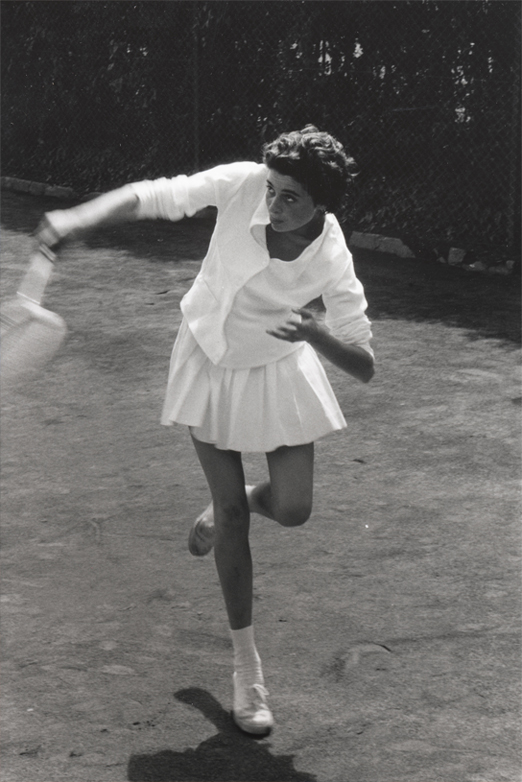 1960
From Clay to Asphalt
The 1960s were a transformative time, in all walks of life. For the first time, sports shoes were worn off the playing field. We protested, danced, and lived in Spring Court shoes. They were worn by rock stars, artists and the general population as a whole. Wearing Spring Courts was a subtle way of affirming oneself, stating a refusal to conform. Since its creation, Spring Court has sold over 25 million pairs of tennis shoes. In the 1990s, the brand made a comeback on the fashion scene. The Spring Court style affirms itself by revisiting urban cultures. Fashion changes, collections reflect the seasons, but the original style is eternal.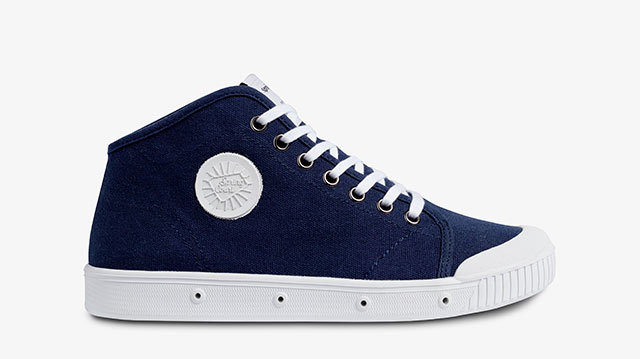 The Belleville Factory
Located in the 11th arrondissement of Paris, the factory, built in 1870 by the cooper, Théodore, has remained the company's headquarters. Over the decades, the 19th century Parisian suburb has become the popular neighborhood of Belleville.
Fully renovated over the past 25 years, the factory now hosts numerous activities in the fields of the audio-visual, photography, music and architecture. In 2003, a Spring Court shop was reopened at the site, where all of the brand's models are on display.
In 2014, the Belleville factory became Spring Court's center of operations again and now houses all core businesses involved in its development.